Prof. Dr. Thomas Osburg is Professor for 'Sustainable Marketing & Leadership' and 'Dean of Studies for Automotive & Mobility Management' at the Fresenius Business School, as well as Director of the international ThinkTank CircularKnowledge Institute.  For more than 25 years, Thomas worked for global IT companies (Intel, Autodesk and Texas Instruments), living in France, the U.S. and Germany with worldwide Marketing and Management responsibility.
In Summer 2017, his new book was published: Sustainability in a Digital World ►
---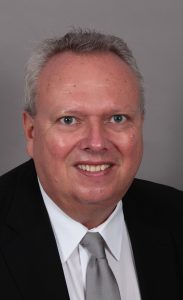 Full Biography      
During his Business career, Thomas held several International Management positions, with a focus on Strategic Innovation & Leadership, Sustainable Marketing, Social Innovation and CSR across Europe, Asia, Australia and Latin America. In 2015, he founded the CircularKnowledge Institute >> , an International ThinkTank, focusing on Digitalization, Sustainability and Innovation. Following many requests from companies,  he created proVoix International >> in 2017, a Scientific Consulting firm for impacts of Digitalization on Society.
Thomas is on the Board of Directors >> for ABIS (Academy of Business in Society, Brussels) and was appointed into various Scientific MBA Committees at leading European Universities, where he is frequently teaching MBA classes on Technology and Innovation Management, Strategic Marketing, Social Innovation, Entrepreneurship and CSR.
He has published several books on Social Innovation and CSR Marketing and written over 30 scientific contributions for leading European journals. In summer 2017, his new book will appear at Springer Publishing – "Sustainability in a Digital World". It brings together thought-leader thinking from nearly 30 academic experts, politicians and high level business representatives on how to align Digitalization with Sustainability. More information can be found here >>.
Thomas holds a Ph.D. (Dr.rer.pol.) degree in Marketing, Business Administration and Economics from the University of Hannover (Germany). Part of his studies were also done at Baylor University in Waco, Texas (USA).
You can download a Bio pdf here:  English  German