Prevoius MBA Teaching (2008-2020) can be found here >>>

Hochschule Fresenius, Munich (Germany)
Evolving from the Fresenius Chemical Laboratory founded in 1848 by Carl Remigius Fresenius, Hochschule Fresenius has been providing private higher education in Germany for over 160 years. The oldest educational institution of its kind in the field of chemistry, it combines teaching, research, and practice, just as its founder intended. The Fresenius name stands for practical teaching with close links to applied research and development.
---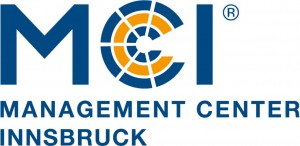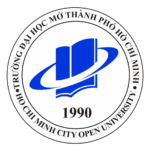 The Ho Chi Minh City Open University is a public university located in District 3, Ho Chi Minh City, Vietnam. This is the first open university in Vietnam. The university was initially Ho Chi Minh City Open and Semi-Private University established on June 15, 1990, then it obtained the present name on June 26, 2006.
HCMCOU is a higher education institution offering a variety of programs ranging from on-site to distance learning and learning at satellite academic centers, it aims to meet various learning needs of society and to contribute enriching the country's human resources. There are currently more than 60,000 students enrolling in daytime, nighttime, and distance-learning courses at HCMCOU. The university has, thus far, granted approximately 40,000 bachelor's degrees and more than 1,500 master's degrees
Thomas is regularly teaching MBA classed at HCMC-OU on Strategic Business Topics as a part of the collaboration between the Fresenius Business School in Munich and the HCMC Open University.
---

---
Prior Guest Lectures and Teaching include
College of Management, Tel Aviv, Israel (2014)

Ateneo de Manila University, Manila, Philippines (2013)

AIM Asian Institute of Management, Manila, Philippines (2013)

Kozminski University, Warsaw, Poland (2013)

European School of Management and Technology, Berlin, Germany (2012)

Technical University (TU) Berlin, Germany (2012)

Zürcher Hochschule für Angewandte Wissenschaften, Winterthur, Switzerland (2010)

Ludwig-Maximilians-Universität (LMU) Munich, Germany (2010)

Leibniz University Hannover, Germany (2009)

Free University of Bolzano, Italy (2008)
---
© Dr. Thomas Osburg 2002-2022