Advising companies how to create Trusted Innovations in sustainable, urban and mobile environments
---
Our believe
We are convinced that a continuous move to urban living and the upcoming changes in how we move in cities will have a significant impact on all businesses. Not only for companies offering solutions for SmartCities, SmartHomes or eMobility. Changes affect all companies.
The challenge
People and Citizens are increasingly overwhelmed with New Technologies and start to loose trust in institutions. A lack of trust, however, is a serious hurdle to business and brands. It will become more and more important to develop solutions that people trust. Trusted Innovation. And of course, Sustainability needs to be embedded in all solutions. Without even specifically mentioning it.
The Need for Change
The above developments require a new mindset and thinking of how to approachinnovation. Currentconceptsarenot sufficientanymore. Wecanhelpyou tounderstandthecurrentprocessandprepareyourbusinessforthefuturein an urban, mobile andsustainableworld.
       We can support you in developing Trusted Innovation for Urban Living  and Future Mobility
---
Overview of approach
Understanding Strengths and Opportunities
Current Technology Developments
Relevance for Business
Radar7

®

 Tool for Scanning
Complexe Stakeholder & Influencer Relationship Mapping
Redesigning Innovation Process & Strategy
Analysis of current Innovation Process
Tools to generate ideas
Benchmarking and Opportunities
m4

®

 Technology Adaptation Process
Developing Innovation Scaling and Marketing Concepts
Scaling of internal and external Innovations
Specifics of Innovation Marketing
Intra-Company Chasm-Concepts
Development of Trust for target customers and citizens
Including Entrepreneurship and EcoSystems
Harnessing Collaboration potential with StartUps in OpenInnovation settings
Establishment of ORA

®

Tools (Open Research Agreements Framework)
Specific Focus on Intrapreneurship (Company Culture)
Concepts for implementation and Cultural Change Management
---
Why Us? Our Expertise.
Dr. Thomas Osburg has deep and global experience in all areas he is advising on. A short list of experience
28 years of Management Experience at Global IT Companies (Texas Instruments, Autodesk, Intel)
International Experience in the U.S., France, China and Germany
Strategic Focus on

Corporate Affairs and Sustainability Management
Innovation Processes and Change Management
Global Entrepreneurship Competitions (ChallengeUp!, etc.)
Corporate Communication and Branding
In addition, I work with an extensive network of international professionals in virtual teams and select needed support for advisory projects on an as needed basis.
Last but not least: Advisers, not Consultants.
An advisor has deep knowledge across multiple disciplines and has experience in working in several functions. The role of the advisor can be compared with a mentor or guide around a wide scope of subjects and differs categorically from the scope of a task-specific consultant. Advisors identify issues (or tasks in general) before they become a problem and share their opinion and insight with the stakeholders. They raise their concern in an adequate way and help to address work items in order to clear out the "threat" of not engaging in this particular activity.¹
A consultant is engaged in fulfilling pre-defined terms such as solving problems or underlying constraints. These terms are defined by a sponsor or stakeholder and usually, the consultant is presented with a task after the need to solve a particular problem has already been identified. In rare cases, a consultant is used to replace a management position temporarily until a long-term replacement has been hired.¹
Our Structure
All Advisory and Coaching Services for Business are performed by Provoix GmbH, the StartUp Services are bundled under the TrinnolaNet (Trusted Innovation Laboratories) brand. Click on the buttons below to go directly to the external site.
---
More information: Please contact thomas@thomasosburg.com or go directly to ProVoix GmbH www.provoix.com
¹ reference: Christopher Isak / TechAcute
---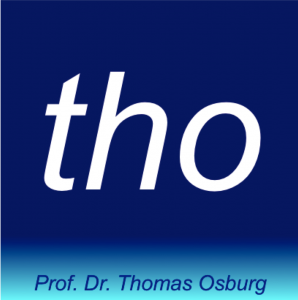 © Dr. Thomas Osburg 2002-2019