Membership in international and professional organizations is highly important to keep yourself up to date in a complex and fast changing world. Through knowledge acquisition, through conference access and information sharing and through network building with high-level professionals. My membership in those organizations listed below is mainly 'active', which means being part of Board of Directors, Scientific Committees or similar.

ABIS – The Academy of Business in Society is a global network of over 100 companies and academic institutions whose expertise, commitment and resources are leveraged to invest in a more sustainable future for business in society. ABIS' mission is to advance the role of business in society through research and education. Our ambition is to make a significant contribution to the debate and the practice involved in equipping current and future business leaders with the knowledge, skills and capabilities for the long-term success of business in society. https://www.abis-global.org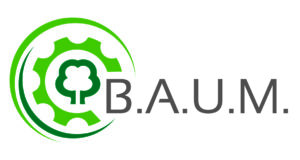 B.A.U.M.  (German Environmental Management Association) has been successfully linking economic, ecological and social issues, i.e. the principles of sustainability, in a future-oriented manner since 1984. Today B.A.U.M. is a strong corporate network for sustainable management with well over 500 members. https://www.baumev.de.f
Business Angels Network Deutschland (membership pending)
Business Angels Netzwerk Deutschland e.V. (BAND) is engaged to build up the Business Angels Culture in Germany. BAND organizes the exchange of experience and supports co-operations. As the umbrella organization of the German informal venture capital market, BAND is the speaker of the German Business Angels and Business Angels networks towards politicians and the public. BAND was founded in 1998 as a registered association. Since 2001 BAND is the recognized umbrella organization of the German Business Angels and their networks. https://www.business-angels.de/en/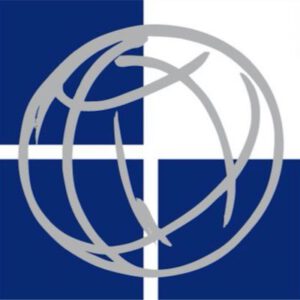 BWA –
Federal Association for Economic Development and Foreign Trade. The members of our association are united by the conviction that politics and economy are based on the commitment of every single individual. In the Federal Association for Economic Development and Foreign Trade (BWA), experts and management of economy, scientific and public life face up to a collective responsibility: Beyond all particularist interests they step in for an eco-social market economy that creates sustainable growth for everybody and helps to maintain our world for the generations to come. https://www.bwa-deutschland.com

The German Platform for Mobility Management (DEPOMM) is a new association that aims to create improved communication structures in mobility management in order to promote the nationwide implementation of mobility management. The goal of DEPOMM is to promote sustainable and environmentally friendly mobility in Germany, especially through the nationwide implementation of mobility management. Another goal is to provide information about the possibilities and potentials of mobility management. https://depomm-ev.de

The discussion about moral reorientations of the economy is a central and fundamental challenge for our society. The search for peaceful solutions to conflicts requires new forms of dialogue between practice and science. Promoting and conducting this dialogue is the central goal of the German Network for Business Ethics. The German Network for Business Ethics sees itself as a mediator between practice and science in the German-speaking world. The DNWE pursues the goal of promoting the exchange of thoughts and ideas on ethical questions of business and to orient economic action ethically in order to contribute to the solution of moral dilemma situations in economic competition. In the spirit of the network idea, representatives from science, practice, and the associations. For the integration of business ethics exchange on a European level, the DNWE is part of the European Business Ethics Network (EBEN). https://www.socialpolitik.de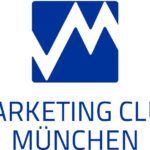 The Marketing Club München is a professional association and thus a forum for specialists and managers working in marketing in the greater Munich area. We promote further education and the personal and social commitment of our members and we provide our members with ideas and suggestions for market-oriented corporate management.  https://www.marketingclub-muenchen.de

NIM is The Nuremberg Institute for Market Decisions is a non-profit organization for the research of consumer and market decisions. At the interface between science and practice, we examine how consumer and business decisions change in markets. The aim of our research is to understand how consumers decide, so marketing managers can make better market-decisions. https://www.nim.org/en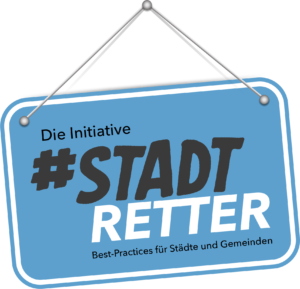 The cities and municipalities in Germany are facing massive challenges. The inner cities are threatened by further vacancies. Retailers, restaurateurs and hoteliers are fighting for their livelihoods, while large retail companies are withdrawing. To prevent the inner cities from dying, new ideas, creative solutions and a strong network are needed. The joint initiative of the city rescuers offers an overview of success stories and solutions. https://www.die-stadtretter.de.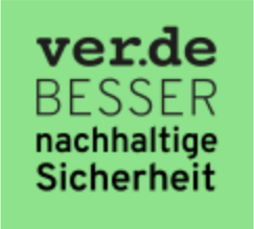 ver.de has the goal to become Germany's first sustainable property insurance! ver.de is different from conventional insurance companies, the company stands for better sustainable security. ver.de aims to become Germany's first sustainable property insurance company that is different: Sustainable, social, community-oriented, cooperative and transparent. Thomas is chairman of ver.de's sustainability advisory board. https://www.ver.de

The Verein für Socialpolitik (German Economic Association) is an association of about 4,000 German-speaking economists from over 20 countries, primarily Germany, Austria and Switzerland. As one of the largest and oldest associations of economists in the world, our organization aims to further the development and internationalization of economics and related fields. With its 24 standing committees, the central aim of the Verein für Socialpolitikis to use economic analysis to improve economic policy and encourage public debate. https://www.socialpolitik.de
---