Speeches and Impulse Inputs
Thomas is an internationally sought after speaker with excellent reviews and feedback. In his keynote speeches and panel discussions, he focuses heavily on the huge potential that digitalization offers and attempts to stimulate and inspire the audience.
His approach is above all to ask new questions.  Thomas focuses on impulse-inputs that encourage reflection. "Pure knowledge transfer is important, but not sufficient," he is convinced. The audience should continue to think and apply what they have heard once they are back home.
Numerous up-to-date and relevant best practices from business, from well-known companies to surprisingly successful start-ups, complete the picture of a successful presentation.
His lectures are extremely customer-oriented and adapted to the respective situation. In terms of topics, one focus is on effects of digitalization on business models. This includes inspiration for new businesses, relevance for branding and management, for radical changes in the innovation process and for eye opening facts about new technologies. Beyond the pure technology, however, the acceptance and impact on customers and citizens are always important in his speeches. "New solutions often lead to a loss of institutional confidence among the population. Many times, innovations are not understood by the citizens and it remains unclear, how they can offer concrete added value," says Thomas.
Major topics for keynotes include (but are not limited to):
Innovation

New Opportunities and Challenges for Innovation

Innovation Concepts and Processes

Innovation means Customers adopting….

Mobility and Urban Living

Changing Paradigms and Implications

Where do Smart Cities and Connected Cars meet?

Future requirements of mobility and new ways of urban living

Sustainability

SDGs as Innovation Opportunities

CSR and Digital Sustainability (CDR)

Entrepreneurship

Developing StartUps and EcoSystems

Collaboration with MNCs

Social Impact Business

Management and Marketing

Corporate Communications and Brand Management

Marketing for Innovations and Scaling potential

Trust as basic ingredient in Digital Worlds

International Leadership and Change Management
For all inquiries please simply send an email to thomas  at  thomasosburg.com. I am looking forward to your feedback!
Go to full list of kenotes and panels
---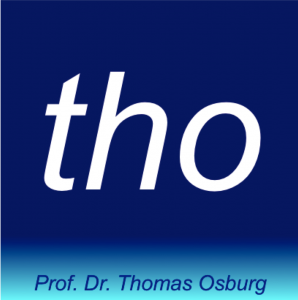 © Dr. Thomas Osburg 2015-2021